HOME

dicokruijsse@gmail.com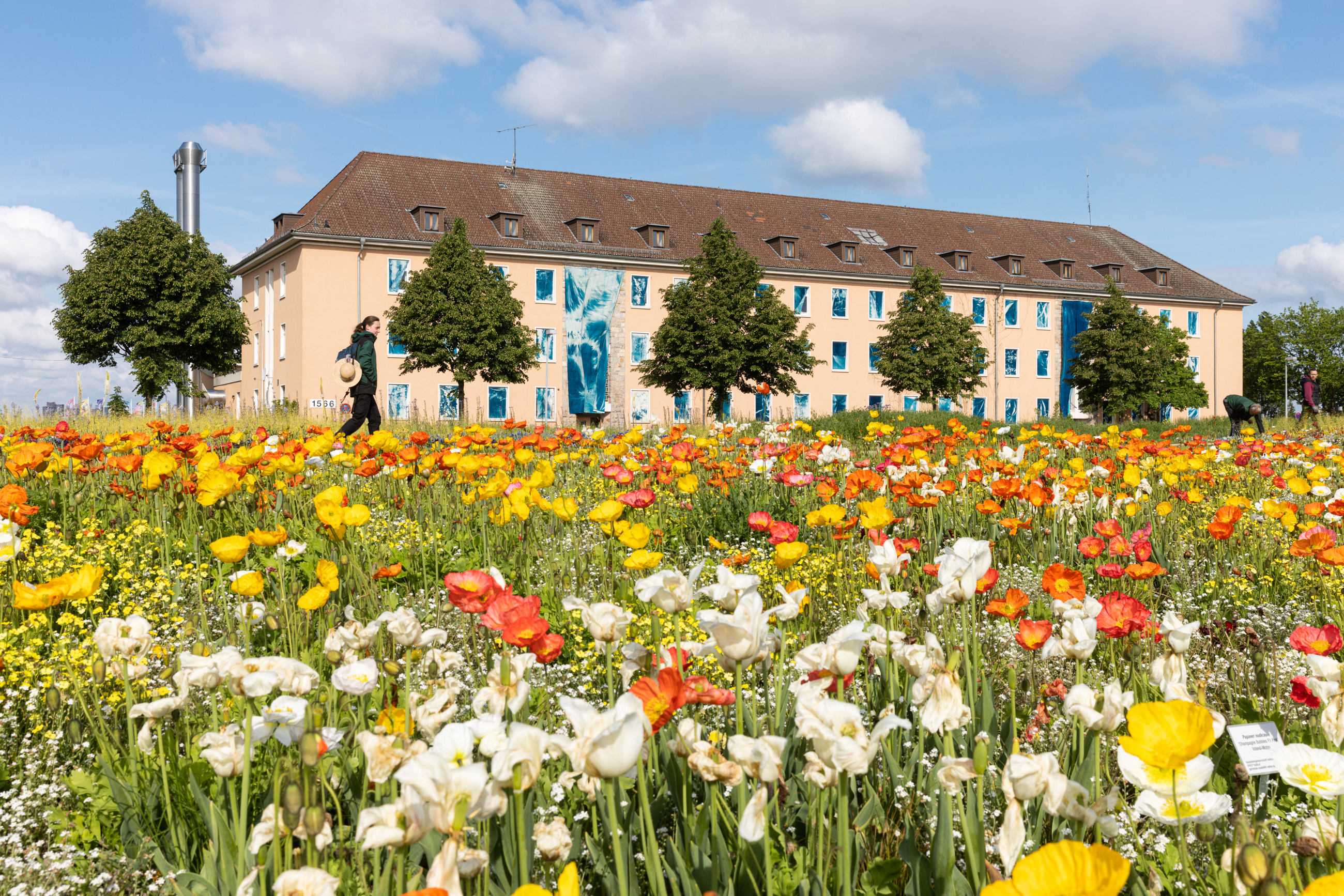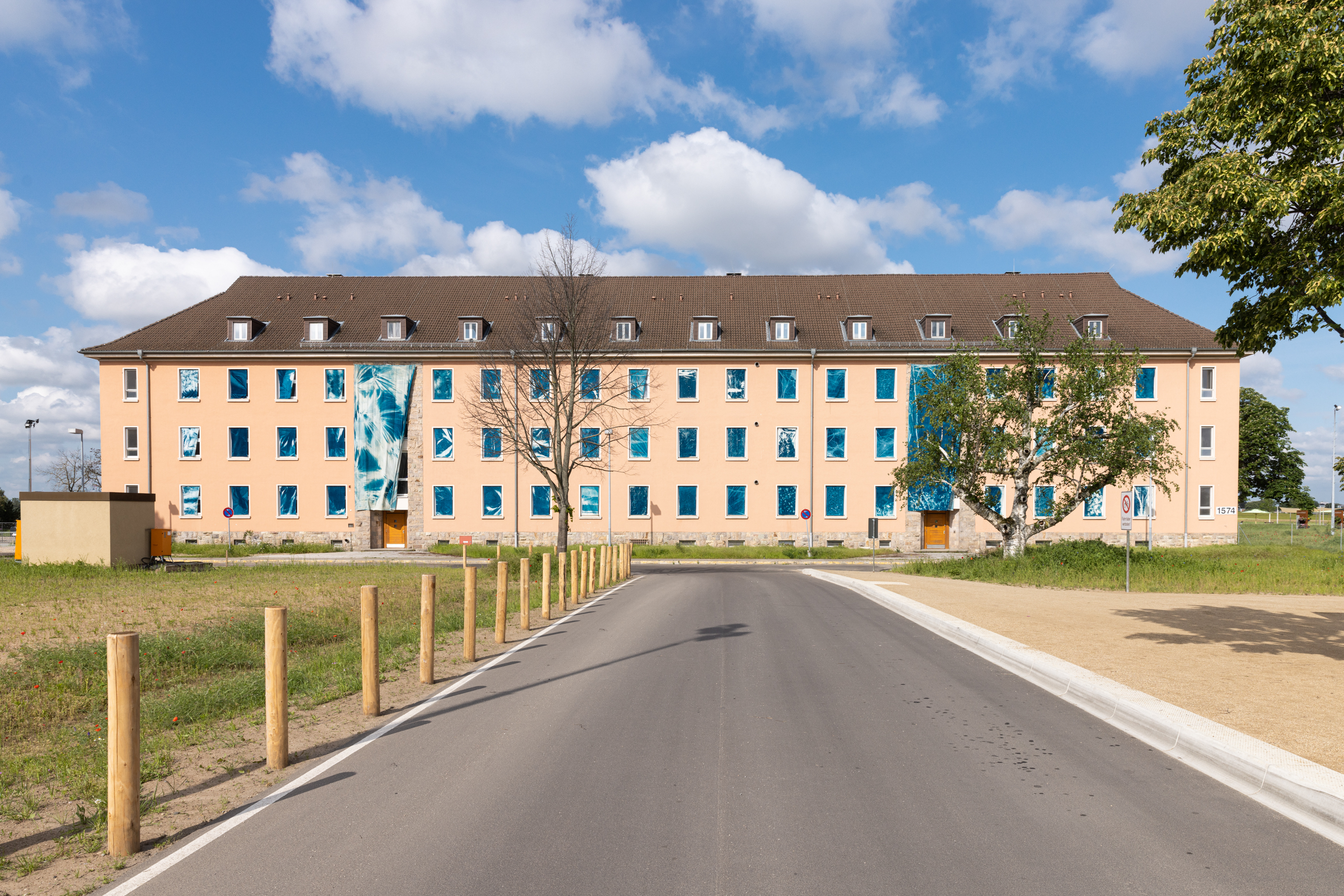 TALK
09.06.2023, 6 to 7:30 pm

Renewable photography?! - A roundtable discussion on sustainability and ecology in photography.

The project Reallabor für erneuerbare Fotografie was launched to explore how to act in a resource-saving and ecological way in photography. Through the artistic work of Carolin Lange & Dico Kruijsse, we will discuss how to use processes and materials that interthink ecological cycles and art production. The different roles of artists, curators, institutions and the audience will be brought into the discussion in order to outline possible common perspectives and actions.

Discussion partners: Cale Garrido, Carolin Lange & Dico Kruijsse, Nicolas Reinhart, Christoph Wieland
Date: 09.06.2023, 6 to 7:30 pm
Location: Spinelli grounds, Campuspavillon

Cost: Participation in the talk is free of charge, a valid BUGA ticket is required.
Registration required: Please register by purchasing a free ticket for the roundtable discussion via the BUGA webshop.

Foto: Lys Y. Seng
Foto: Lys Y. Seng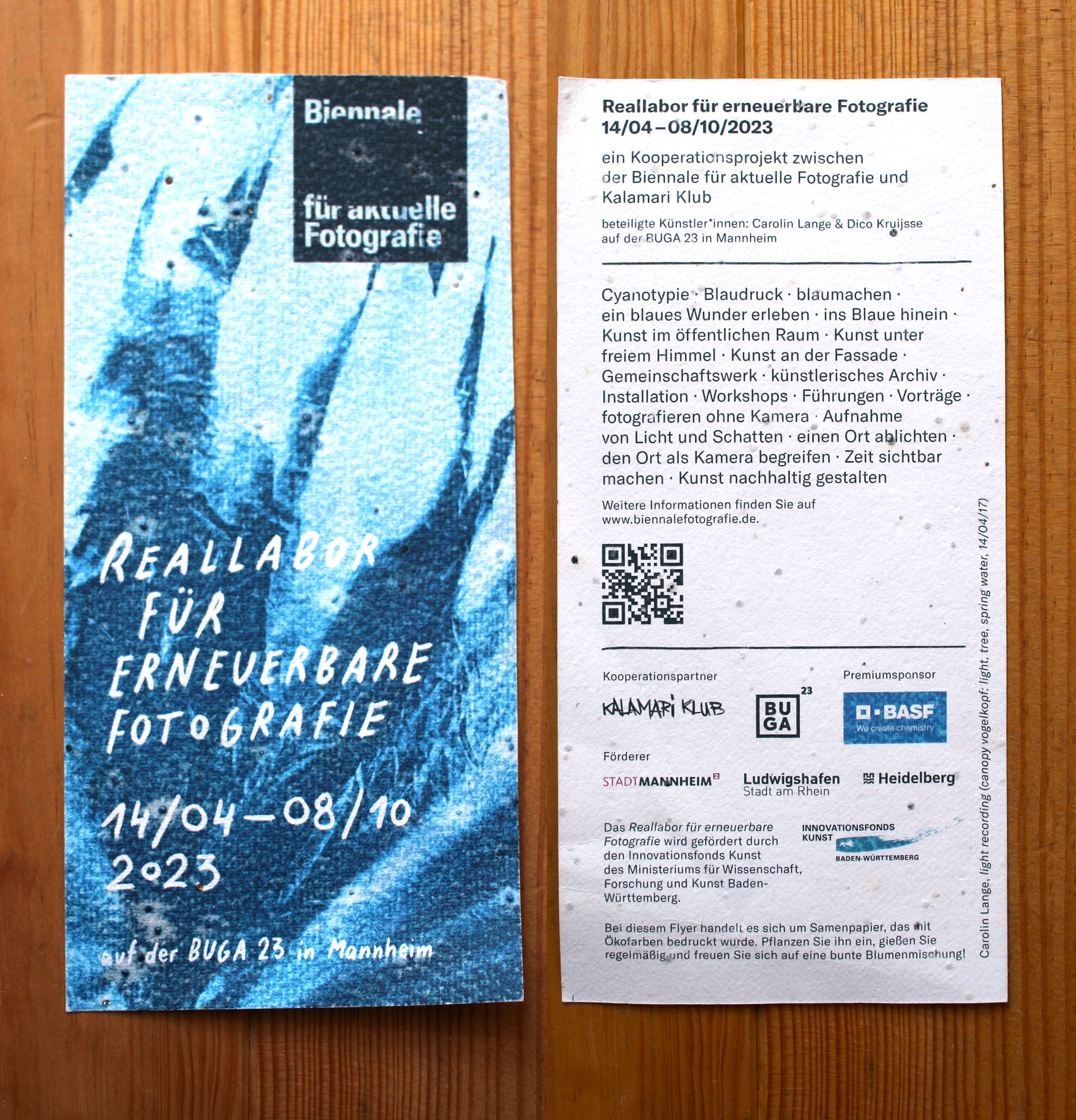 The latest collaboration between Dico Kruijsse and Carolin Lange is on view until 10th of october 2023 at the Spinelli area of the German national flower show in Mannheim.

The work consists of 120 small and 4 large cyanotypes covering the facades of two old military barracks.
The cyanotypes have been made by Dico and Carolin in forests and nature areas in and around mannheim.
From the begining of februar until the end of march they went everyday into nature to capture how natural light interacts with trees and bushes.
The prints are put on the facade in chronological order from left to right. In so doing they show how plants and natural light shifts from winter stilness into the abundance of spring.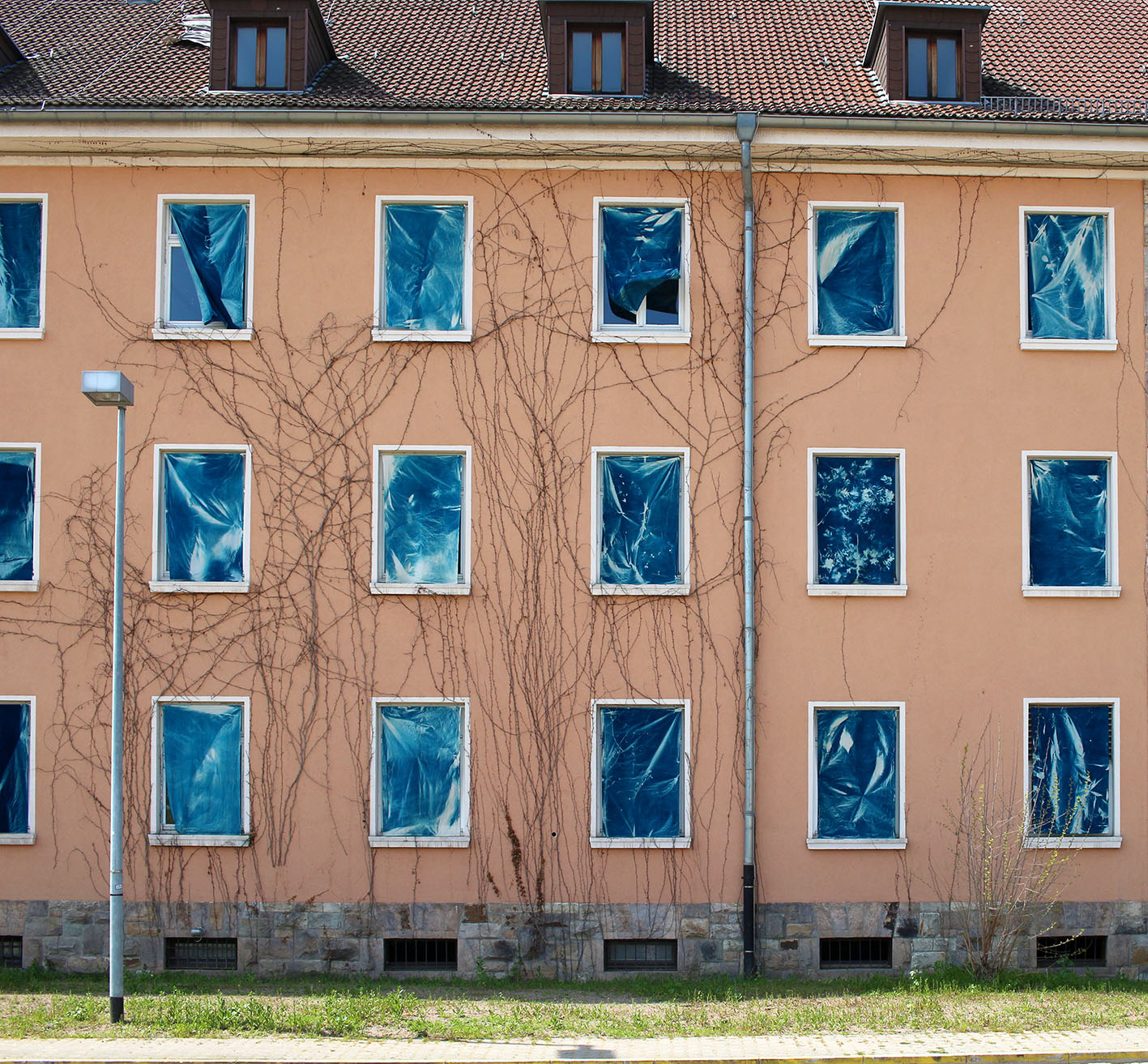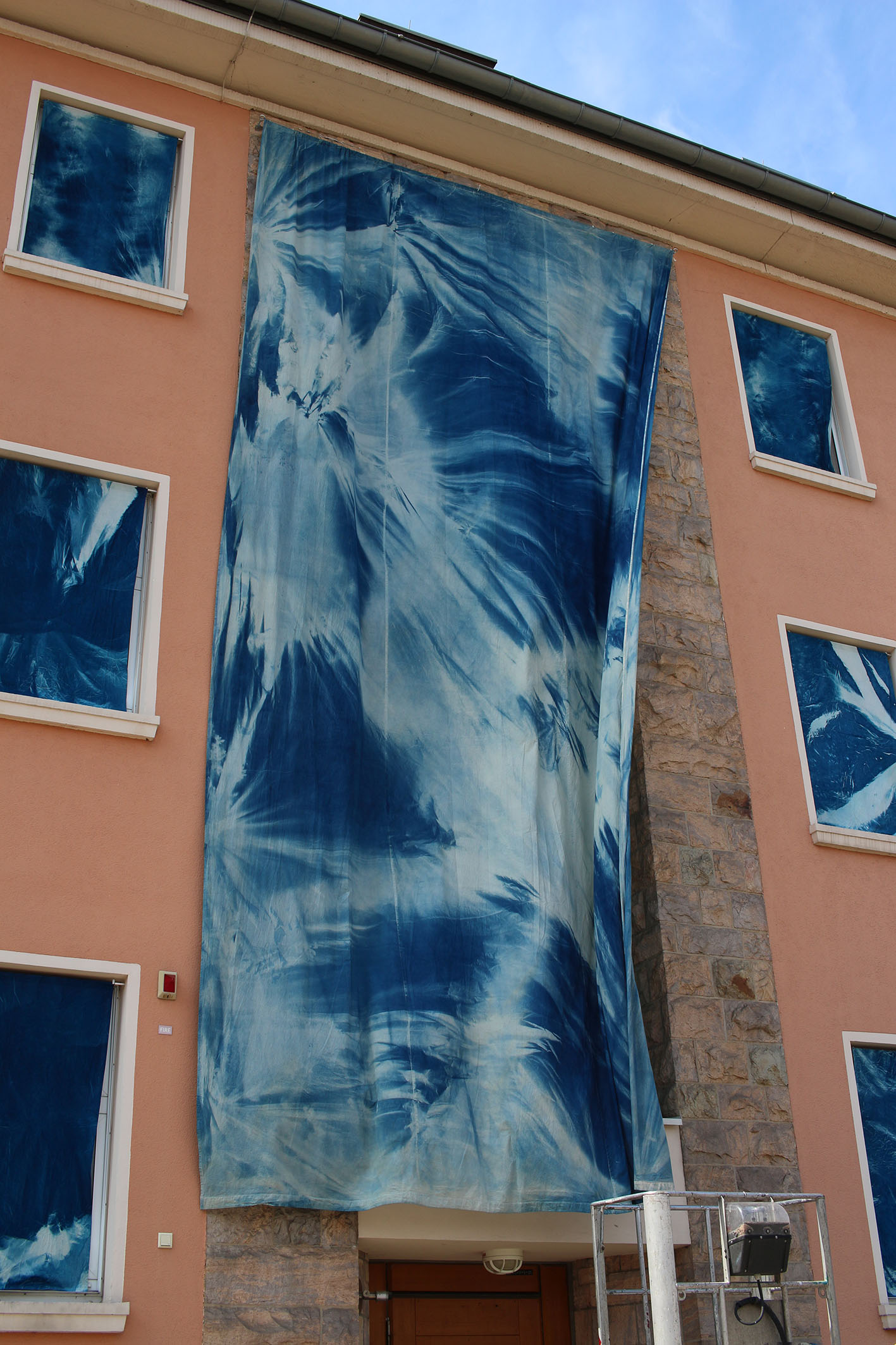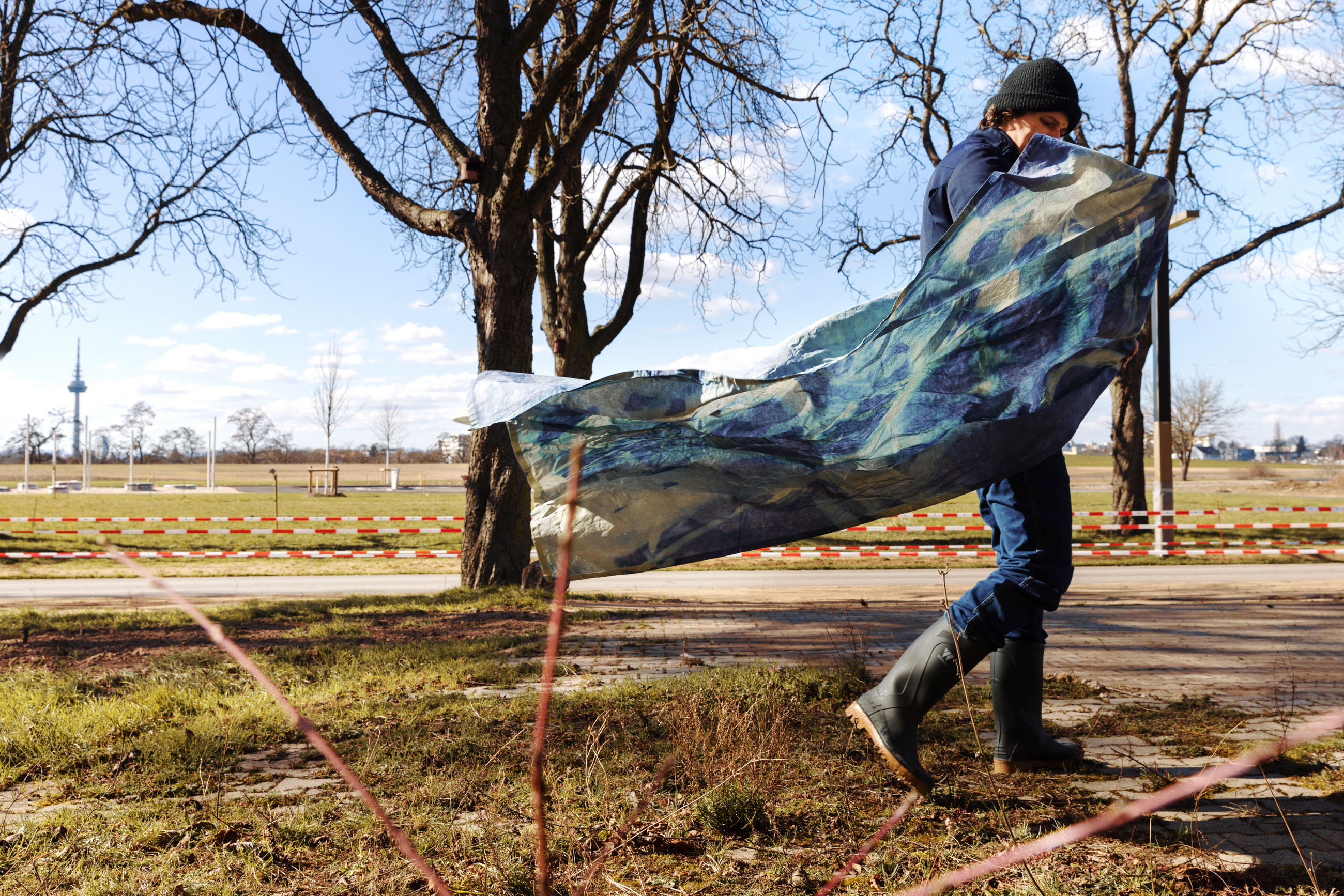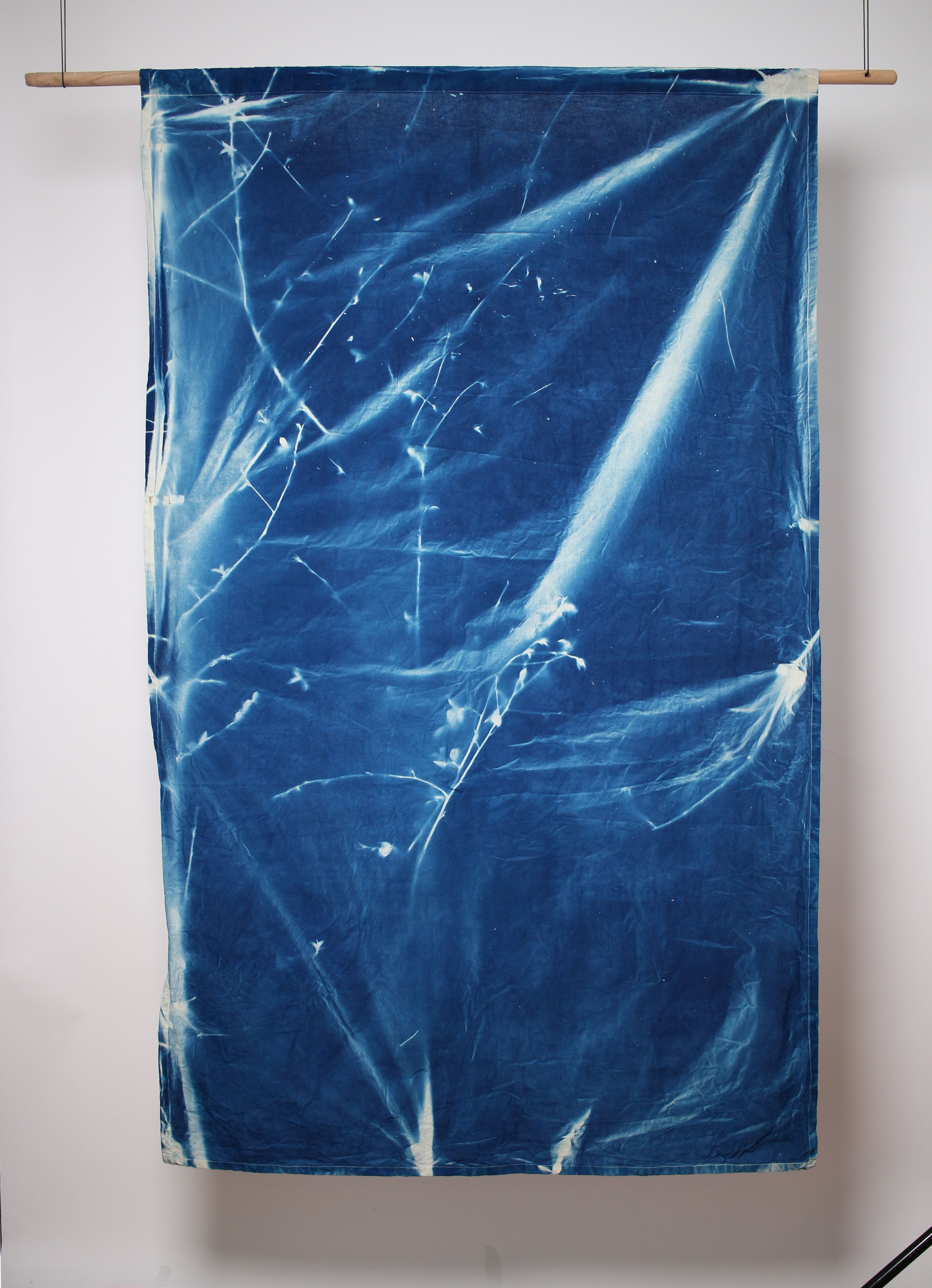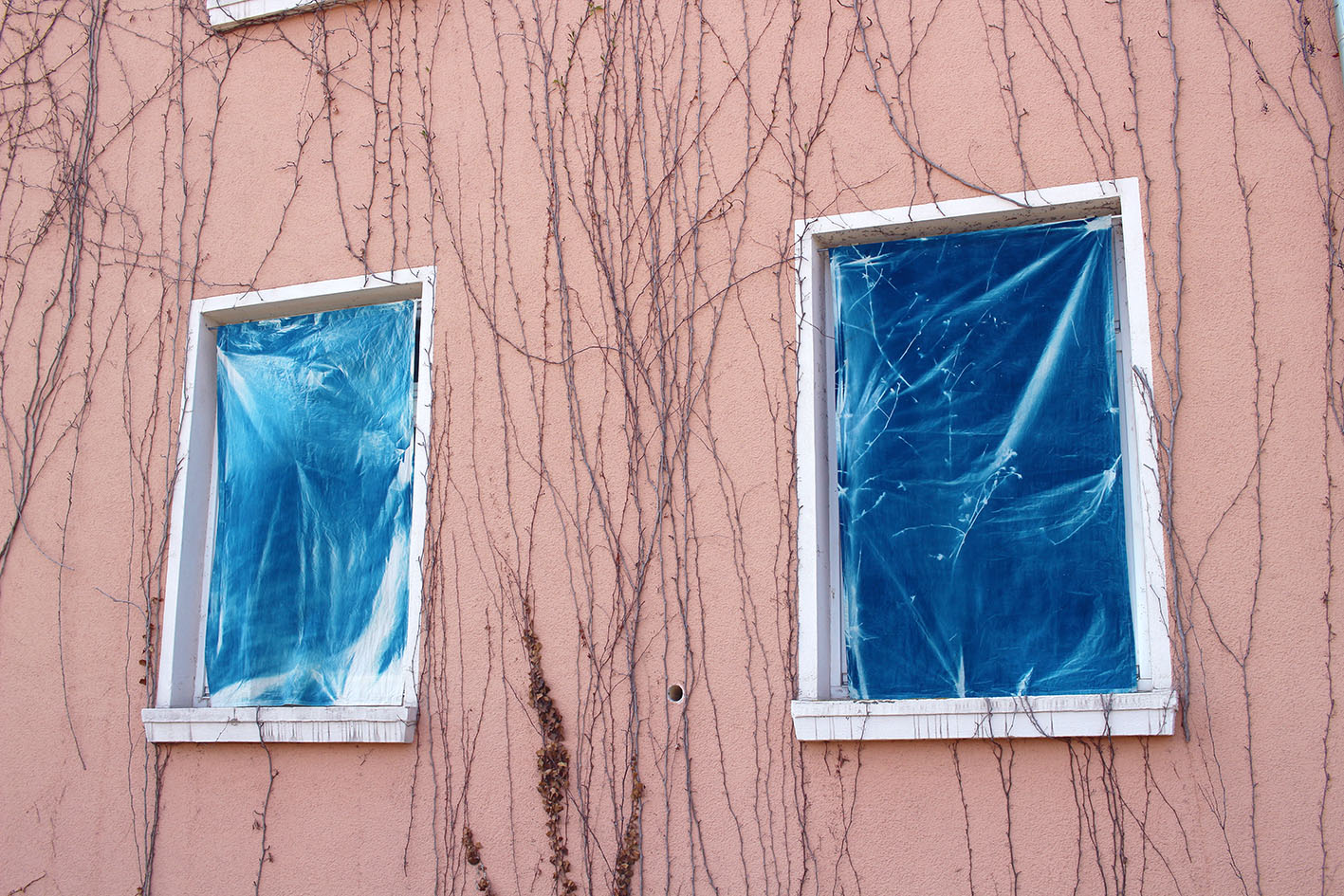 Foto: Lys Y. Seng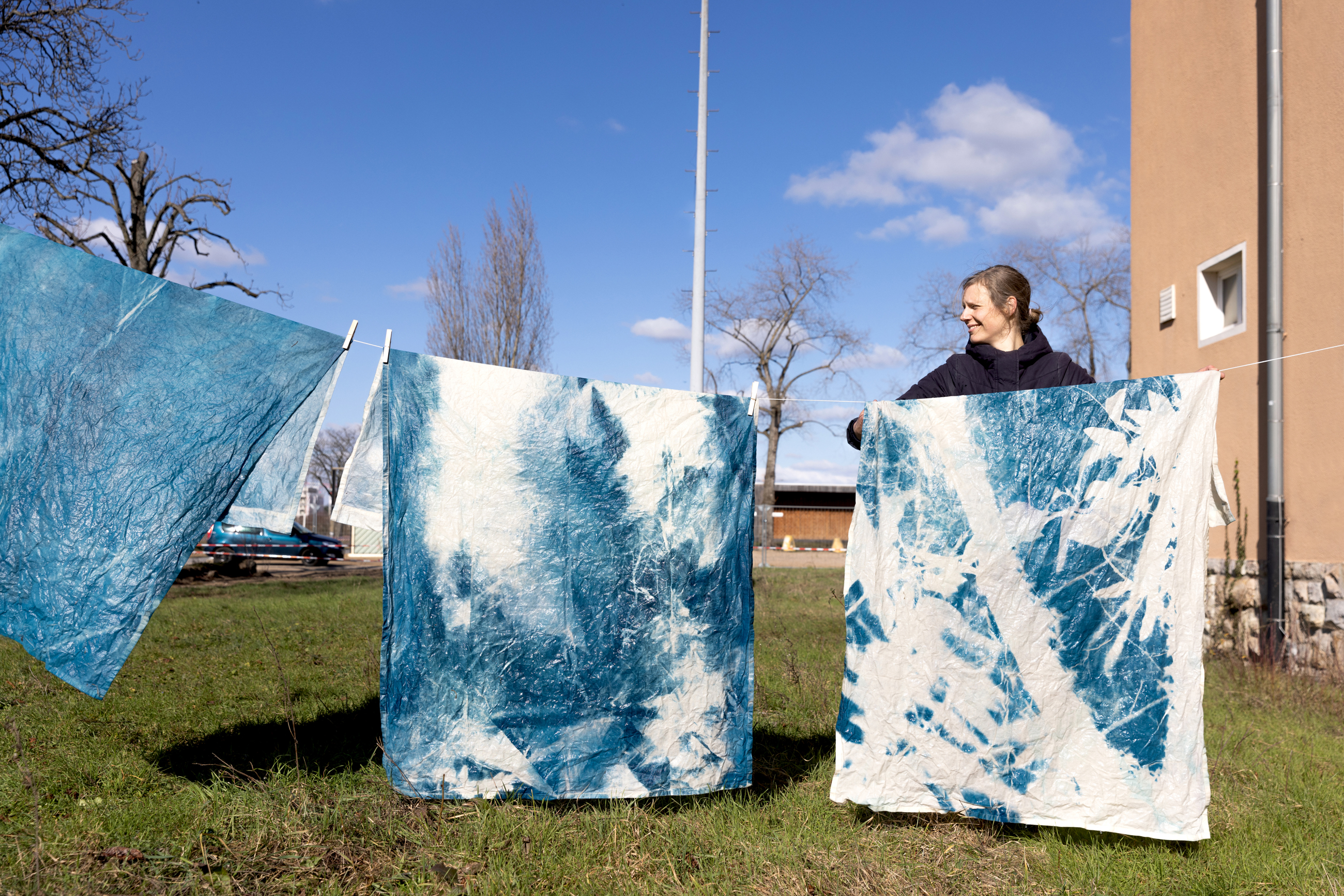 Foto: Lys Y. Seng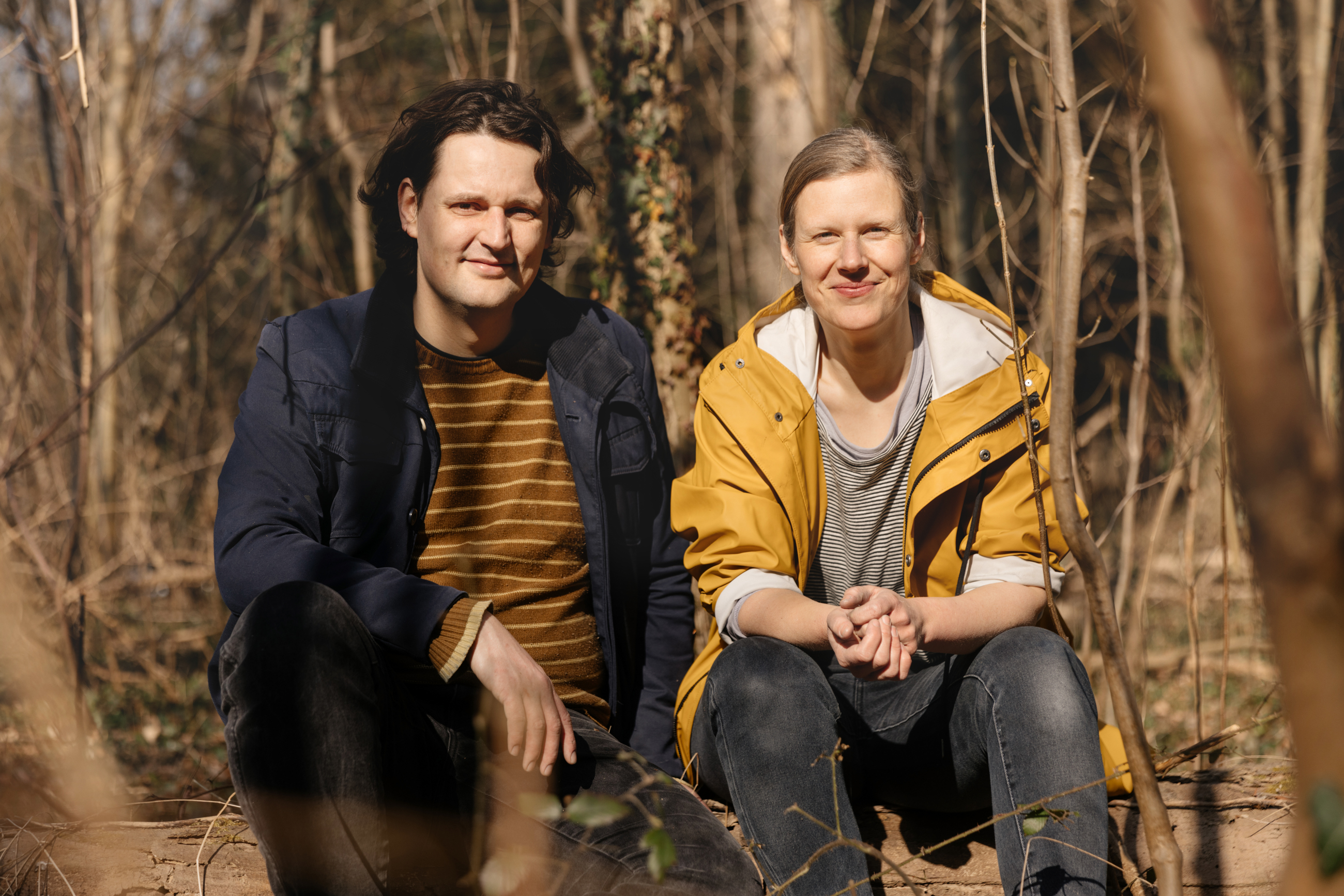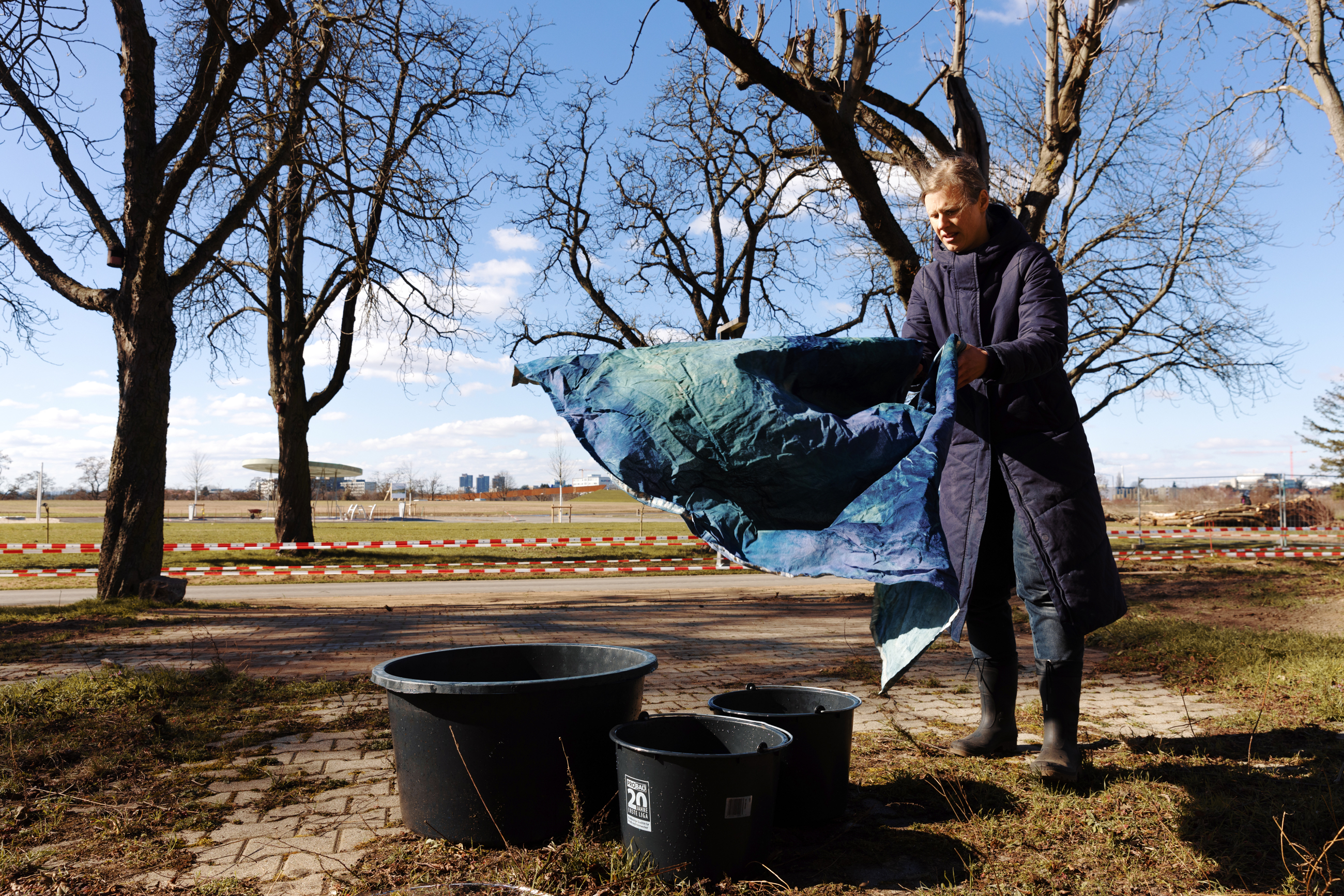 Foto: Lys Y. Seng
HOME
Foto: Lys Y. Seng
Foto: Carolin Lange
Foto: Dico Kruijsse
Foto: Dico Kruijsse
Foto: Dico Kruijsse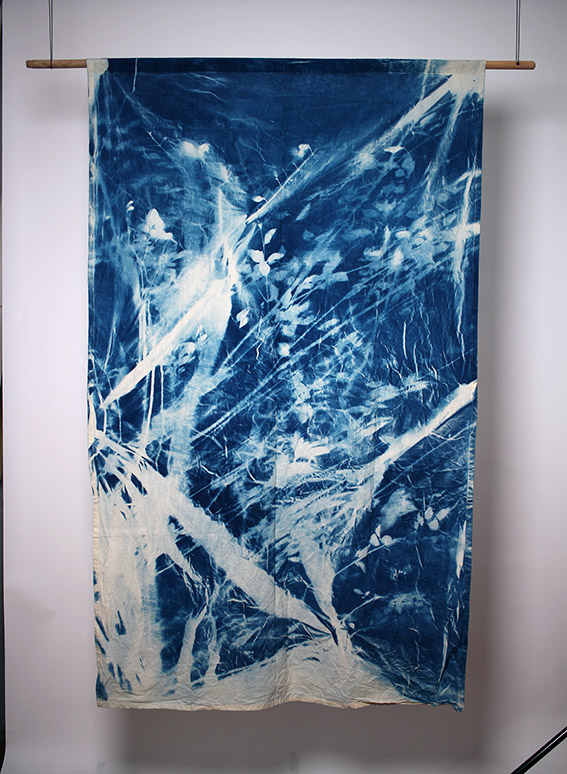 Foto: Dico Kruijsse
Foto: Dico Kruijsse